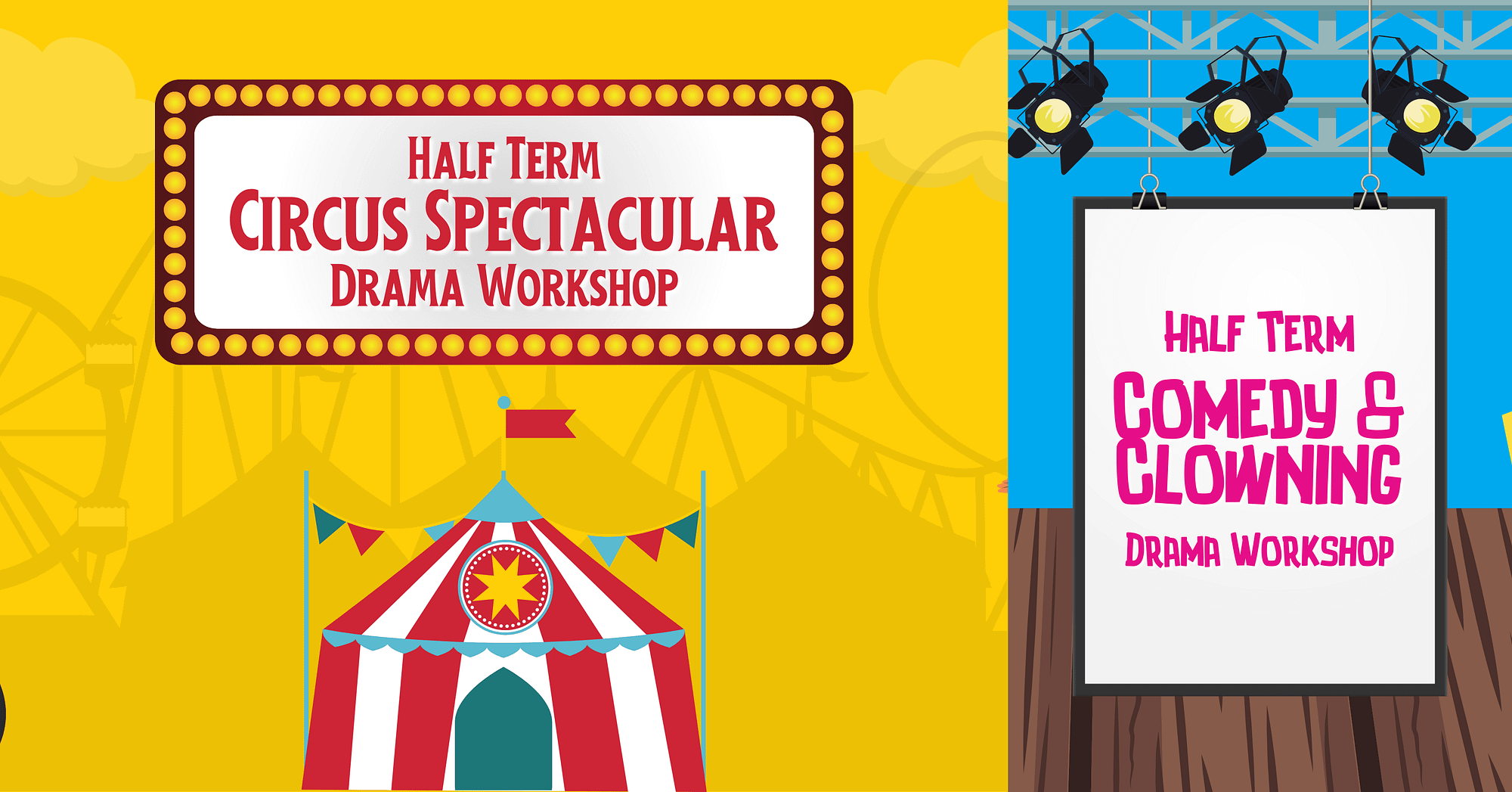 Online Half Term Drama Workshops
We are now down to our last few places for the online drama workshops! Each 60-minute workshop costs just £5 and we will still be offering the 50% sibling discount as usual. Please find below further details on what to expect:
Half Term Circus Spectacular Drama Workshop (for 6-10 Year Olds) / 14:45-15:45
Roll up! Roll up! It's time for students to explore everything circus themed this February. We will be taking them on a journey through time and talent as they find out their hidden dramatic skills. They will discover the weird and wonderful characters that perform, and even put together their own mini circus show.
Half Term Comedy